To some, it's unbelievable that one of the most popular series on cable TV revolves around zombie attacks. To those of us who know the truth, it's not surprising at all. To prepare for the inevitable, memorize these tips to survive a zombie attack:
1. Remove all Zombie Treats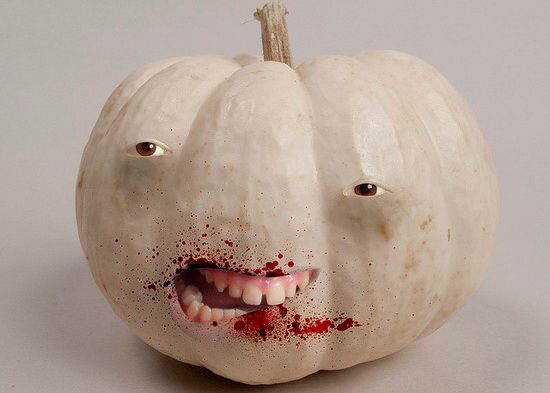 It's a well-known fact that zombies love human brains. If you make your home a brain-free zone, you're in the clear.
2. Play Video Games at All Times
Have you ever noticed how many video games involve killing those pesky zombies? This is actually the government's way of training the population to prepare for an imminent zombie invasion! We recommend downloading every Tower Defense game to plan your strategy!
3. Identify That Zombie!
Make sure that you know how to identify each popular type of Zombie. The best way to research this previously rare species is to watch movie after movie. You'll soon be able to tell the difference between a voodoo-curse zombie, a chemical-disaster zombie, and a biological-weapon zombie.
4. Imitation is the Grossest Form of Flattery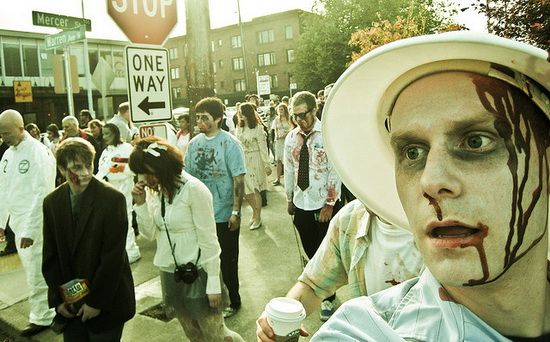 It's a well-known defense tactic to simply pretend to be a zombie. Practice your stiff walk and creepy voice.
5. Go Out for the Track Team
Because zombies can't run – so far – work on breaking a land-speed record. As long as you don't run into a dead-end, they'll never catch you.
6. Throw the Brady Bill out the Window
With zombies on their way, it's time to forget about gun control. According to the wisdom of "Zombieland," powerful weapons rule the night! Build a powerful arsenal and stockpile the ammunition. If you can lay your hands on a flame thrower or a rocket launcher, it's even better!
7. Avoid Comets
According to an old cult classic, "Night of the Comet," any living person can gradually turn into a flesh-eating zombie if they're sprinkled with comet dust. Sleeping inside a metal building offers protection, but we suggest you give up comets immediately.
8. Become a Member of the Jet Set
Zombies only come out at night. Simply travel around the world at the speed of light, and the zombies will always be at sleep when you're around.
9. Stock up on Spot Lights and Generators
If your frequent flyer miles are too low to allow you to become a constant world traveler, stock up on high-powered spot lights and generators. For some reason, electricity is scared of zombies, too. As soon as the zombies move into the neighborhood, your utilities will be less than dependable.
Remember, the gas in the generator can double as zombie repellant!
10. Tell the World
Because everyone in the movies is caught by surprise before they're immediately eaten by zombies, make sure you tell everyone that you know about the approaching invasion. Once they fully understand, they'll offer you an exclusive invitation to a secure facility where you'll be completely safe!
Make sure you keep a list of these instructions handy! You never know when zombies may try to sneak up and catch you by surprise.
Jessy is the entertainment writer collecting funny screenshots and fun DIY gadgets. You can follow Jessy on Twitter as @jessytroy
This is a post from a Guest Author that has kindly supplied their article through the MyBlogGuest website.
Latest posts by GuestAuthor (see all)